Choosing a tailored kitchen means defining spaces and furnishings with rationality. Every detail will be perfectly functional, without neglecting style and aesthetics.
The kitchen is the most lived-in home environment, the one where creativity, warmth, method and imagination are mixed. The kitchen is the room around which family life revolves. It is in this environment that, in addition to preparing breakfasts, lunches and dinners, we get together, talk and meet during the day. This is why the kitchen must be a place with particular attention to every detail. Everything will have to be studied according to the tastes and needs of those who will experience the space. The tailored kitchen, therefore, is the ideal solution, as it is tailor-made. In short, green light for the password: customization.
Buyers will be able to decide each component of their kitchen. For example, it will be possible to choose: the finish, the color of the finish (Ral), the hardware, the size of the wall units and base units to the centimeter and much more, practically a custom-made kitchen.
Tailor-made kitchens have always been the ideal solutions for those looking for a kitchen created with a brush and modeled on their needs. Custom kitchens allow you to optimize any space and put it at the service of those who live there. If the space available is particularly limited, tailor-made kitchen projects are able to transform a small space into an ideal kitchen, taking advantage of every little corner.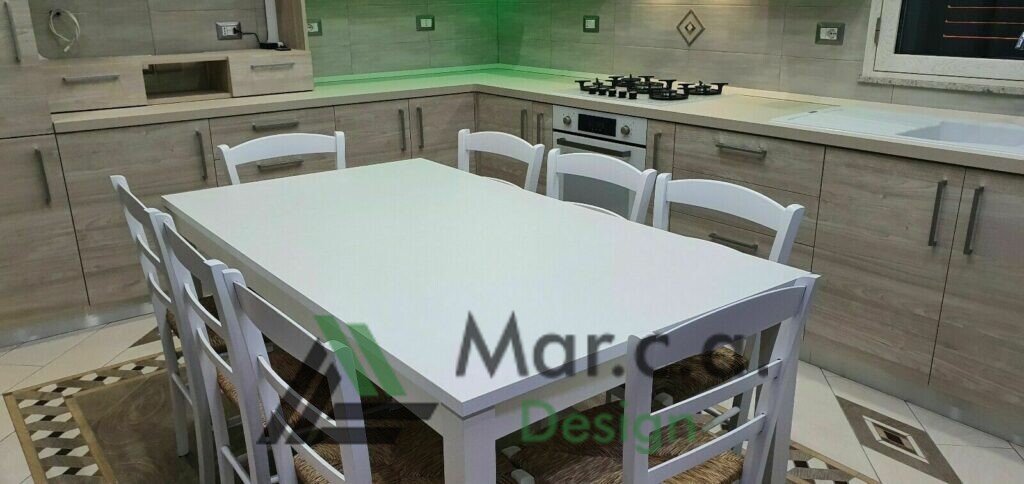 Furnishing to measure has a number of countless advantages. Leaving aside the infinite possibilities that customization offers, you will have the opportunity to let your creativity run wild. To create a space in their own image, perfectly following their tastes and their aesthetic, functional and space needs. You will have the opportunity to have a long-lasting product of great aesthetic and construction quality.
You will have the opportunity to have the best for you and your home. Of course, given the non-economic costs of a custom-made kitchen, the advice is to opt for this solution only if yours is a non-temporary home.